Things to See & Do in Waihau Bay
Well known among sports fishermen and is the setting for the film Boy. Waihau Bay is a 100km drive north east from Opotiki. Waihau Bay General Store, Postal Centre, Service Station, Tyre Repairs, LPG Bottles, groceries, camping needs, ice-creams & cold drinks, takeaways. Open 7 days.
The Waihau Bay General Store is famous for its Post Office which was opened by James Walker in this remote area way back in the 1870s. The general store has a local information centre so you can find out first hand about all the local coast activities
Proprietors: Tony & Teri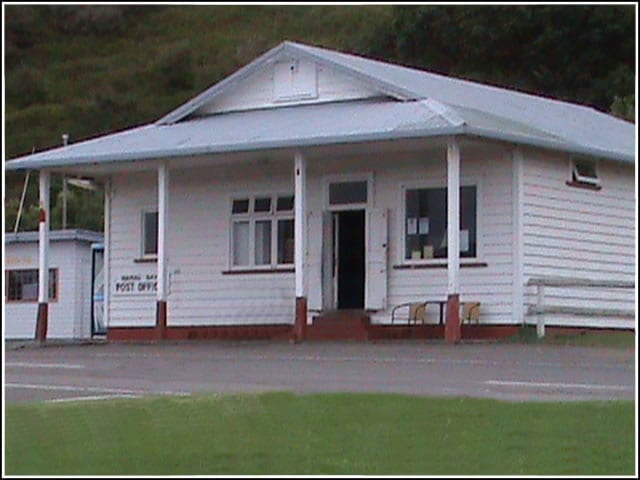 Come to Waihau Bay and experience the thrill and excitement of fishing at the Ranfurly Banks with the most experienced Skipper and crew, on board Coastal Fishing Charters.
Fishing the Ranfurly Banks is truly a once in a lifetime experience! Situated 25 nautical miles east of Hicks Bay off the East Cape of New Zealand, the Ranfurly Banks is world renowned as a top fishing mecca destination. It takes 30 minutes to drive to Hicks Bay from the Waihau Bay Lodge and then one hour from there to the Ranfurly Banks.
We offer all types of fishing including Jigging, Topwater, Bottom and Game Fishing.
Contact Skipper: Aaron Sargent  Phone: 021 542 127
Website: www.coastalfishingcharters.co.nz  
Email: coastalfishingcharters@gmail.com
Jet boating, rafting, kayaking or overnight wilderness adventure on the Motu River. On location daily from the 1st December to 31 April.
We wish you to share our history on a scenic 75 minute cruising tour or Jetboat 8km and kayak 8km. BBQ is available for use.
Hosts: Heremia & Hinemihi. Winter by arrangement.  
Phone: 027 686 6489
Website: www.moturiverjet.com
Kea Creations is located at Waihau Bay and offer you a total experience of art and culture that truly reflects the idyllic and natural lifestyle of the area. Their gallery features unique, local artwork in a variety of mediums. They mainly specialise in: Stone & Bone Carvings, Pumice & Sandstone Sculptures, Paintings & Seascapes and a variety of other local art. They have a large selection of: Pottery, Home spun knitwear, Polar fleece garments plus a wonderful selection of New Zealand souvenirs for the International and domestic traveller to take home.
41 Otutehapari Road, Waihau Bay  Phone: (07) 325 3887
Guided Maori Historical and Scenic Walks
Maori settlements in the area still follow the traditional ways and the marae is still the centre of community life. It is also where the first Maori landed, when arriving in New Zealand. June McDonald is a wealth of knowledge on the area plus the Te Whanau Apanui & Ngati Porou tribes. June will take you to visit the local marae after your historial and scenic walk.
Contact June McDonald  Phone: (07) 325 3697
Raukokore Historic Anglican Church
Raukokore Historic Anglican Church. The church is over 100 years old and was built in 1894. It is one of the most photographed churches in New Zealand and shows a strong European influence in its architecture.
There is even a sign at the church that reads, "forgive the smell under the baptismal font, a whanau of penguins have made it their home and the mother penguin is feeding them fish".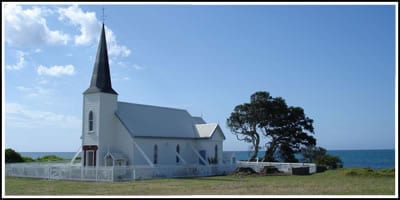 Waihau Bay Lodge
Orete Point Road
Waihau Bay 3199
East Coast
New Zealand
Phone:     (+64) 07 325 3805